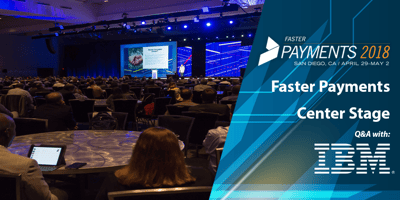 So what does IBM, a Maserati and faster payments have in common? More than you may have guessed.
Read more for a sneak peak of the company's futuristic view of payments. IBM is one of five companies that will present at PAYMENTS 2018 as part of the Faster Payments Center Stage. I will serve as moderator for the showcase that features fast, high-energy pitches from innovative solution providers that have developed next-generation products that are changing the face of payments and driving the industry forward.
Along with IBM, companies that will present their faster payments solutions on Monday, April 30, in San Diego are ACI Universal Payments, FIS, Fiserv and The Clearing House.
Last week in this space, FIS answered a few questions about its FIS Real-Time Ecosystem. This week IBM takes center stage.
---
Your faster payments solution is said to be an innovation that will drive the industry forward. If you had to describe your solution as a car, what car would it be? Why?
A Maserati GranCabrio. Why? Because of its speed, accuracy and intelligence. This is key for payments and cars. IBM recently launched Watson Assistant, an enterprise augmented intelligence offering that businesses can add to their products and services. Taking this vision, HARMAN offers a premium, digital cockpit featured in a Maserati GranCabrio. The Watson Personal Assistant is one of the features supported in HARMAN's digital cockpit solution. It gets to know the driver and their personal preferences to deliver an optimal experience.
IBM's vision is to add advanced cognitive analytics to EVERYTHING, and payments is no exception. In addition to participating in Faster Payments Center Stage, IBM is also leading a session under the Trending Now track that will illustrate the value of adding Watson to payment infrastructures. Join Jeffrey D. Clayton, an IBM Executive IT Architect for Payment Solutions, for his "Giving a Voice to Payments in a More Cognitive World" session on Monday, April 30, from 11:10 a.m.-12 p.m.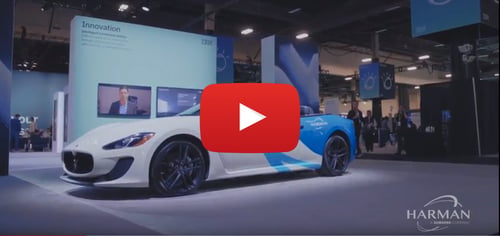 How does your solution change the face of payments?
IBM is integrating its entire portfolio of technology to payments and to better serve the financial services industry. This is one of the principles behind establishing the Watson Financial Services business unit. IBM offers Watson Assistant (with voice capabilities), cognitive financial crimes solutions (including fraud with machine learning, along with KYC and AML AI offerings), blockchain (for cross-border payments and supply chain), advanced analytics, and new directions for open banking.
If you could eavesdrop on what attendees were saying about your session at the conclusion, what would you hope to hear?
IBM has a much broader vision than I was aware of. I need to reflect on how I can integrate it into my strategy and operations.
IBM can help me rationalize the improvements needed to my infrastructure and how best to leverage technologies (current and new) to deliver value to the business.
I never thought of applying cognitive technologies to payments.
Adding new technologies to my payments system is important.
Faster payments solutions are the industry's focus today. If you had to take a guess, what do you think is next for the industry?
While the challenge to leverage augmented intelligence across the payments spectrum is a new concept that will take time to be delivered, APIs and open banking could become the not -so- distant frontier as we optimize worldwide payment delivery.
Craig Rector, Offering Management, Commercial Payments, IBM Watson FSS, will represent IBM during the Faster Payments Center Stage.
---
Join me at PAYMENTS 2018 to hear about the hottest advancements in faster payments solutions. Until then, check this space next week to read about another one of our presenters and its solution.
Also, don't forget to vote now for the winner of the NACHA Excellence in Payments Award!
Simon Hobbs spent 18 years as the co-anchor of CNBC's "Squawk on the Street" and the Europe Market Close.