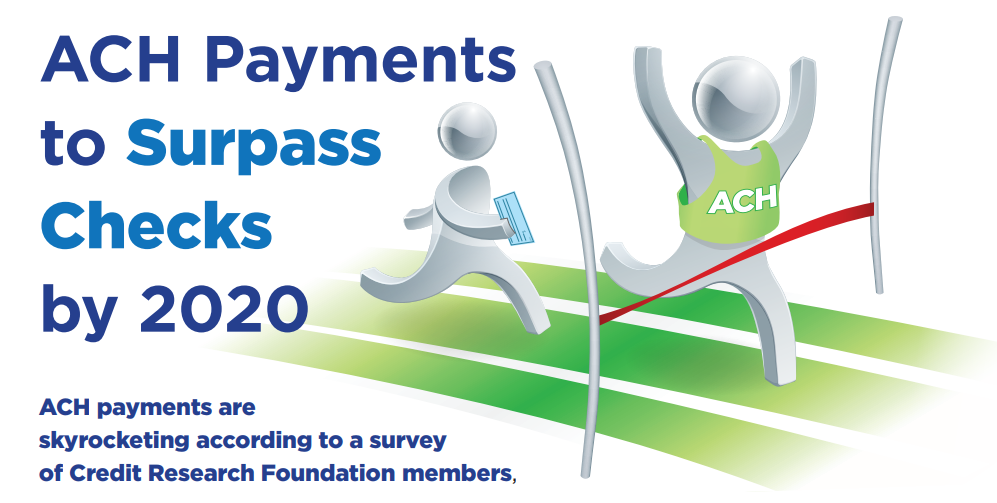 Authored by Robert Unger
Do you hear that low hissing sound? Profits are slowly leaking from companies that overlook how profitability is impacted by the way a customer pays, what information they provide, in addition to when they pay.
And the slow leak could hemorrhage with the coming tsunami of customer payment behavior changes. It's important to get out in front of this sea of change and develop a bulwark to contain payment receipt costs.
Most companies, even the big, billion dollar plus annual revenue ones, have not implemented basic metrics for tracking and managing payment receipt costs. We here at NACHA know this because we asked you. In a collaborative survey NACHA conducted with the Credit Research Foundation, 75 percent of corporate respondents said they do not track payment receipt costs.
This is a missed opportunity for credit, accounts receivable, treasury and related financial departments to further contribute to the bottom line.
When considering the "cost to serve" customers, companies are right to focus on profitability and pricing as it relates to the costs of raw materials, labor, development, production, delivery/fulfillment, marketing, sales, customer support, etc. But the associated financial costs regarding how a customer pays and related expenses to support customer payments impacts profitability too.
Don't let customer dollars trickle down the drain unnecessarily! NACHA's consulting group, Elevation, launched the "Cost to Serve" campaign to illustrate how measuring and managing payment receipt lowers the cost to serve customers and increases profitability with every payment transaction.
The "Cost to Serve" campaign highlights practical advice and recommendations for companies (and the banks/vendors that support them) to lower the cost to serve to customers, and features these blogs, which will have links to related resources, and a Webinar:
Visit the "Payments Help Desk." for more information. .
Meanwhile, please take this 2-question poll: